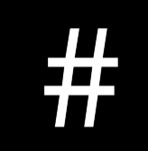 Broad scope, vast potential
The Curtin Open Knowledge Initiative (COKI) is a vibrant research team of critical humanities scholars and data scientists, working together to build a critical mass of knowledge and capability on the application of open knowledge in higher education around the world.
Founded at Curtin University by project leads Professor Cameron Neylon and Associate Professor Lucy Montgomery, the COKI project has used big data and cloud computing approaches to create the world's leading data set relating to scholarly communication, open access, diversity and inclusion, including more than 12 trillion items.
The COKI team will continue to develop the data set and a suite of open knowledge analysis and enabling tools in collaboration with researchers from around the world.
Cameron is an international leader and self-confessed agitator in Open Research including Open Access, Open Data, and Open Source as well as the wider technical and social issues of applying the opportunities the internet brings to the practice of research.
Associate Professor and co-lead
Lucy's research focuses on the ways in which open access and open knowledge are transforming landscapes of knowledge production, sharing and use, including in China.
Her current research investigates the ways in which knowledge-creating groups, institutions and technologies are being transformed by the internet and digital technologies. In a practical application of this work,  Lucy was a key member of the small team responsible for developing and successfully piloting Knowledge Unlatched: a globally coordinated, collaborative model for enabling OA for specialist scholarly publications at scale. Knowledge Unlatched is now the world's single largest marketplace for OA scholarly books and services. 
Richard is the Data Science Lead on the Curtin Open Knowledge Initiative. He spends his days writing code, designing data intensive workflows, deploying machine learning models and managing a growing technical team. One of the key outputs from the team he manages is the Observatory Platform, an open source piece of infrastructure for gathering, processing linking and making sense of huge amounts of data on the higher education sector.
Before this role, Richard worked both within and outside Academia, designing and developing research software, with a particular focus on data intensive workflows and growing teams of people to develop and maintain them.
Katie is researching the correlations between diversity, knowledge production, and access to academic libraries as dimensions of institutional openness with the COKI project.
This research reflects her background in Indigenous education research and academic library and information science.
Statistical Analysis & Data Science Researcher
PhD, MSc (Statistics), MASt, BScHons (Mathematics)
Karl's current research focuses on developing and identifying models and methods for analysing differences, patterns, and correlations in bibliometric variables and bibliographic data sources. In particular, he is interested in how innovative statistical methods and large scale data science can help map the open science landscape.
Karl is a mathematical statistician by training and also has a strong track record of publications in probability, statistics, and financial risk modelling.
Alkim is a Research Associate at the Centre for Culture and Technology, where he submitted his PhD exploring the uses of open access books. He has a background in physics and computer science.
He is  investigating data relating to discoverability, dissemination, usage and engagement related to scholarly books.
Rebecca Handcock is a Spatial Data Scientist with a PhD from the University of Toronto. Her research ranges from using remote sensing and sensor networks to monitor agriculture and water, to recent projects focusing on health, research evaluation and bibliometrics.
Rebecca has previously spent 10 years as a research scientist at CSIRO, and has held roles within the academic sector including the University of Washington. She is part of Homeward Bound, a global initiative to foster leadership among women in STEMM fields.
Aniek has a background in Bioinformatics and obtained her master's degree at the University of Amsterdam.
Upon completing her studies, she started working as a Bioinformatician in The Netherlands. Her focus was on the analysis of next-generation sequencing data and development of software that can detect pathogens in plants.

She is now using her skills in data engineering and software development to help the COKI team setting up structured workflows that will import data from many different bibliometric sources.
Business Development Manager
Tim has worked in higher education strategy, marketing and communications for almost two decades and has consulted to more than half of the universities in Australia.

Tim's work has been recognised with national and international awards and he is regularly invited to consult and advise on organisational development, revenue development, marketing, communications and change management in the higher education sector.