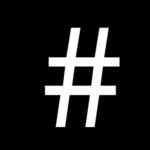 Wide scope, vast potential
The Curtin Open Knowledge Initiative (COKI) is a vibrant research team of critical humanities scholars and data scientists, working together to build a critical mass of knowledge and capability on the application of open knowledge in higher education around the world.
Founded at Curtin University by project leads Professor Cameron Neylon and Professor Lucy Montgomery, the COKI project has used big data and cloud computing approaches to create the world's leading data set relating to scholarly communication, open access, diversity and inclusion, including more than 12 trillion items.
The COKI team will continue to develop the data set and a suite of open knowledge analysis and enabling tools in collaboration with researchers from around the world.
A range of insights from the team are outlined below.