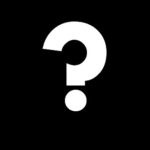 Who gets to engage? Who gets to contribute?
Open Access and Open Data are critical elements of effective vibrant scholarly communication systems.
But they are not sufficient on their own to ensure that universities remain relevant and engaged.
In order to effectively support knowledge production and mobilisation, universities must embrace opportunities to engage diverse communities in knowledge making, as well as knowledge sharing.
The Curtin Open Knowledge Initiative (COKI) project undertakes quantitative and qualitative research analysis of global institutional openness; diversity and inclusion in knowledge production; knowledge dissemination and evaluation of open knowledge performance.
The COKI Project is developing new tools for understanding the value that universities create; as well as new perspectives on what it means for a knowledge-making institution to be open.
A selection of the latest publications and analysis produced by the COKI team is available through the links below. A complete list of COKI publications and presentations is available via Zenodo.
Project research highlights by theme
Project research highlights by format